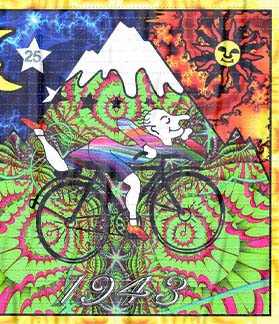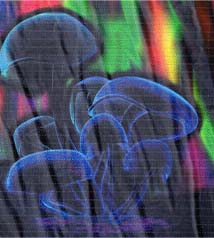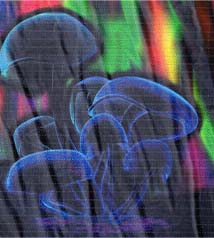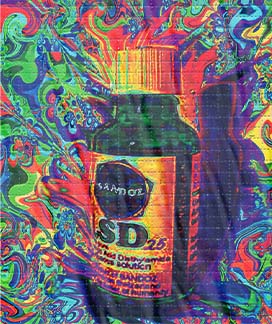 The Story
The Shadowy super coders have started a side hustle dealing on the Solana blockchain. They've released a collection of 6942 NFT Blotters using art created by Zane Kesey, the son of psychedelic culture icon, artist and founder of the Merry Pranksters Ken Kesey.
Blotters hold unique randomised trip data which is stored on chain. Blotters are also your access pass to the Cyberdelic metaverse where you can score gear from the Shadowy super coders and burn it to experience cyberdelic experiences.

Unique
6942 NFT Blotters with unique randomised trips. What does your trip contain?

ACCESS PASS
Your NFT doubles as your membership pass to access the Cyberdelic metaverse and members only community.

FAIR LAUNCH
It's not what you know, it's who you know. Invite only mintpass ensures fair launch. You'll have to get past the Shadowy super coders first, and you're gonna need an intro.

SHADOWY SUPER CODERS
When the Shadowy super coders txt, what can you score? And for what sort of trip? It's not all equal and there's only so much to go round.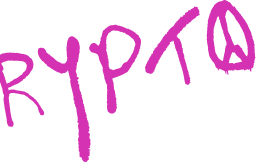 Meet The Dealers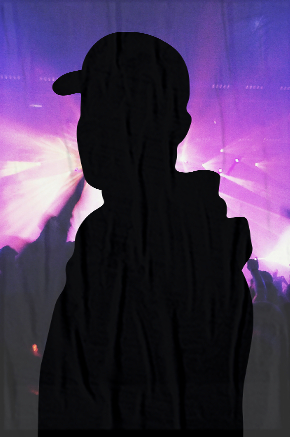 Mr Robot used to be a dev for Google but got sacked for microdosing lsd at work (and he always smelt of lemon kush anyway). Mr Robot turned his skill set to slinging shitcoins and coding for repetitive generative PFP projects with sick art and amazing communities before deciding the only way he was gmi was to join a top tier project like Blotter NFT.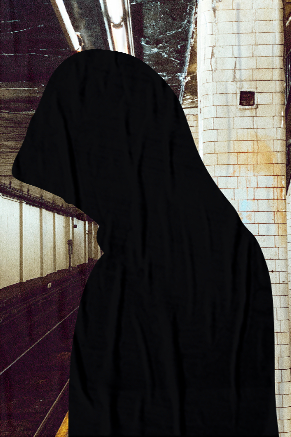 Originally from Macau. Used to run an encrypted chat messaging network for the Triads before moving to the US to go legit. Apparently worked for polygon or polychain or one of the polys and was clearly doing well (he got a $600m bonus in August, but decided to give it back or something). Anyway, he's a top dev and he's got you covered.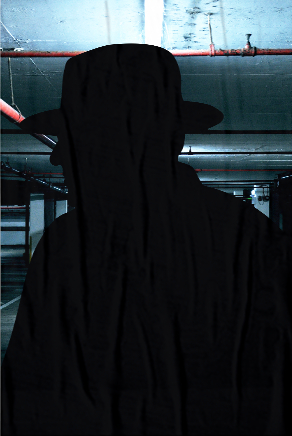 Strategic executor. Hereditary degenerate. Ex-director of technical infrastructure in the IT department of a tier 1 investment bank. Placed on extended gardening leave under a hush hush deal after redirecting 30% of the banks capital to long BTC without them knowing (worked out in the end though, ay Jamie?).
Roadmap
CYBERDELIC BLOTTER NFT GEN 1

Launch all 6942 of the Cyberdelic Blotter NFTs to our community

MARKETPLACE INTEGRATION

Buy, sell and trade your Blotter NFTs on a tier 1 secondary market

CYBERDELIC METAVERSE LAUNCH

Use your Blotter NFTs to access the beta Cyberdelic Metaverse

THE SHADOWY SUPER CODERS

Keep an eye out in the Metaverse for the Shadowy super coders who might try and sell you some gear for your Cyberdelic trip

CYBERDELIC EXPERIENCES IN THE METAVERSE

Burn your gear in the Metaverse to experience a Cyberdelic trip

PFP RELEASE ONLY TO OWNERS OF BLOTTER NFTS WHO'VE EXPERIENCED TRIPS

PFP release to be announced exclusively for Blotter NFT holders with trip experiences